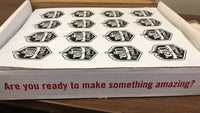 Custom Apparel
We are always ready to make something amazing!
Love your cottage?  Got a business?  On a team?  Hosting an event?  Having a family reunion?  Whatever you are doing, love or are promoting, we can provide you with custom apparel so you look and feel good doing it!
Otter Cloth Clothing Co.  Comfort.  Quality.  Durable.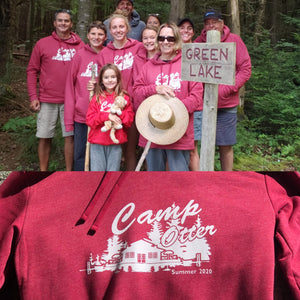 Special Event Wear
Summer 2020.  We will all remember it.  These grand kids couldn't go to summer camp, so their grandparents rented a cottage and had Camp shirts made for the entire family!  
If you have a family reunion or other event coming up, contact us!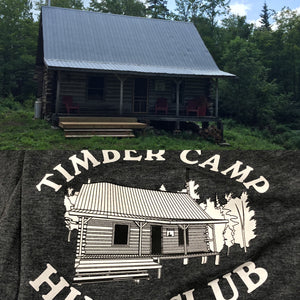 Convert Photos Into Graphics
This client said "So I can get a picture of my hunting camp on a t-shirt?" and we replied "Yes, you can!".
He provided us this relatively dark photograph and we converted it into this fantastic shirt!
If you have a special place, pet or something else near and dear to your heart that you want to see on a shirt, give us a shout!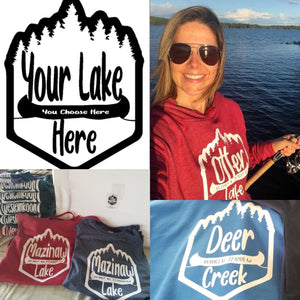 Customize Your Cottage Wear
Did you know that we can customize this logo with the name of the lake, river or creek your cottage is on?  
Some people like us to include the longitude and latitude of the location of their cottage in the canoe while others like us to include the name of their cabin or camp.  Whatever you are looking for, we can do it!
"Thanks for delivering our order!!  Absolutely love them...amazingly soft!  I'm all set for the cooler weather coming our way."

Ana Adriano
 The Bird family loves their Jarvis Lake sweatshirts. Excellent quality and so comfy. I like that the hood is light on your neck/shoulders, not bulky and your hair doesn't get stuck.  Molly is excellent to deal with and her smile lights up a room.  Keep up the great work. ❤

Barb Stevens
"A HUGE thank you to Molly at Otter Cloth.  We love our new purchases and the quality and fit are amazing!"

Elizabeth Balemba